A lot of people don't eat breakfast, which is a mistake, because it's a source of energy for the whole day. Maybe the reason is that breakfasts are boring and have similar, same taste? This recipe is exactly where you will find a mixture of many flavors, and in addition chili sauce and balsamic vinegar that will definitely stimulate your body 🙂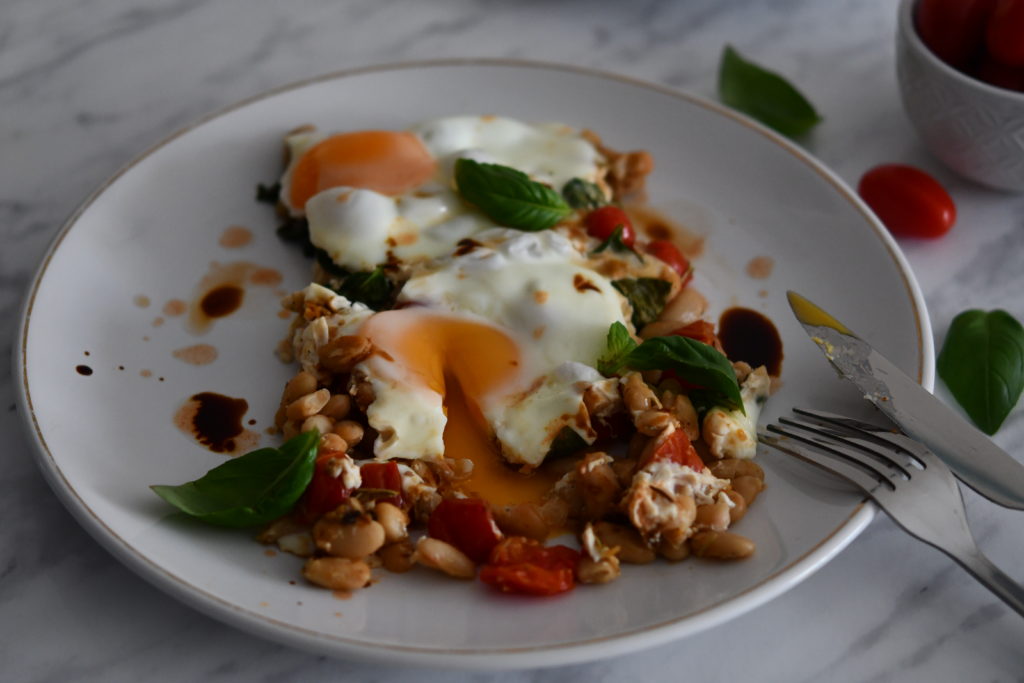 Ingredients:
1 can white beans
ripe cherry tomatoes
½ lemon
basil
thyme
2 large eggs
salt and pepper
hot chili sauce (optional)
balsamic vinegar (optional)
Procedure:
Heat a non-stick pan over a high heat. Drain the beans and put into the hot pan. Sprinkle with tymianek and a punch of ground pepper. Leave for 5 minutes, shaking occasionally make it pop open its skin. Halve the tomatoes, place in a bowl and toss with the lemon juice. Add oil and a pinch of salt. Add the basil leaves (reserve some for garnish). Leave for a few minutes Pour the tomatoes into the pan. Add water and mix and let it boil until the water has absorbed. Crack in the eggs and put into the pan. Cover and reduce into a low-medium heat to cook the eggs. Transfer into a dish and sprinkle with basil leaves, drizzle with balsamic vinegar and hot chili sauce 🙂
Enjoy!