Veal is a delicate meat rich in protein and has many flavor qualities. To find out about the taste of veal, I present to you this extremely simple and quick recipe for a delicious, juicy veal. A great way for a meat addition to dinner or a simple snack 🙂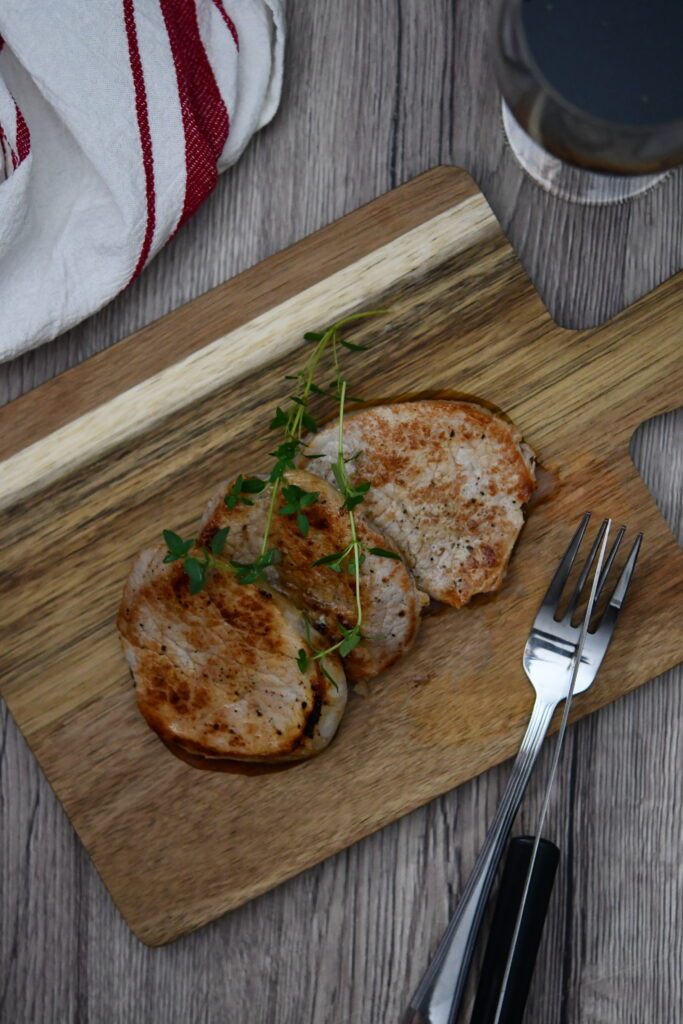 Ingredients:
240 g veal silverside (3 steaks)
1-2 tablespoon of olive oil
salt and pepper to taste
Procedure:
Wash and dry the veal. Rub with olive oil, add salt and pepper to taste. Preheat a dry frying pan over high heat (grill is also great for cooking this meat). Place the steaks and fry on each side for 2-3 minutes depending on the thickness of the meat. Give the meat a few minutes to rest. Serve with your favorite salad or sauce 🙂
Enjoy!