Guinea fowl is a type of small bird that is not popular to eat in the Philippines. In Polish cuisine it is also rarely seen, which is a pity because it is really delicious. In this recipe, the dish goes well with spices and crispy bacon, thanks to which the guinea fowl is juicy and the dish is delicious 🙂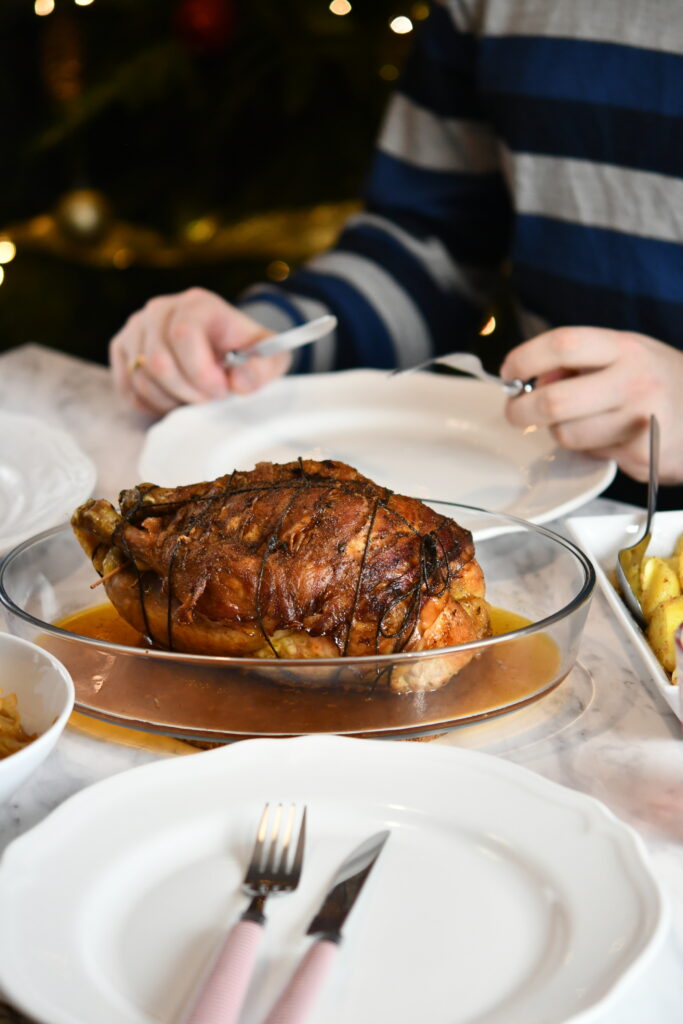 Ingredients:
guinea fowl washed, dried, cleaned
a small onion
3 cloves of garlic
packet of steamed bacon in slices (100 g)
½ teaspoon of spicy pepper
1 teaspoon of sweet pepper
1 teaspoon of marjoram
1 teaspoon of herb pepper
5 tablespoons of oil
Procedure:
Inside the guinea fowl, put the onion and garlic cloves. Line the bird's surface with bacon slices and tie a string for safety. Mix the oil, sweet pepper, hot pepper, pepper and marjoram to make a marinade. Rub the guinea fowl with half of the marinade and pour 2-3 teaspoons inside the bird. Put the guinea fowl in the fridge for an hour, preferably overnight. Preheat the oven to 180°C and leave the meat uncovered for 25 minutes. After this time, baste the meat with the marinade (leave a little more marinade) and bake for another 25 minutes. After this time, baste the remaining marinade again. Then reduce the heat and bake at 150°C for 40 minutes with guinea fowl sauce after 20 minutes. Serve with fried potatoes and fried cabbage 🙂
Enjoy!