A very simple and tasty snack for special occasions. Feta cheese together with honey and delicious pistachios really create a great composition of sweet salty and crunchy flavors that will delight your guests 🙂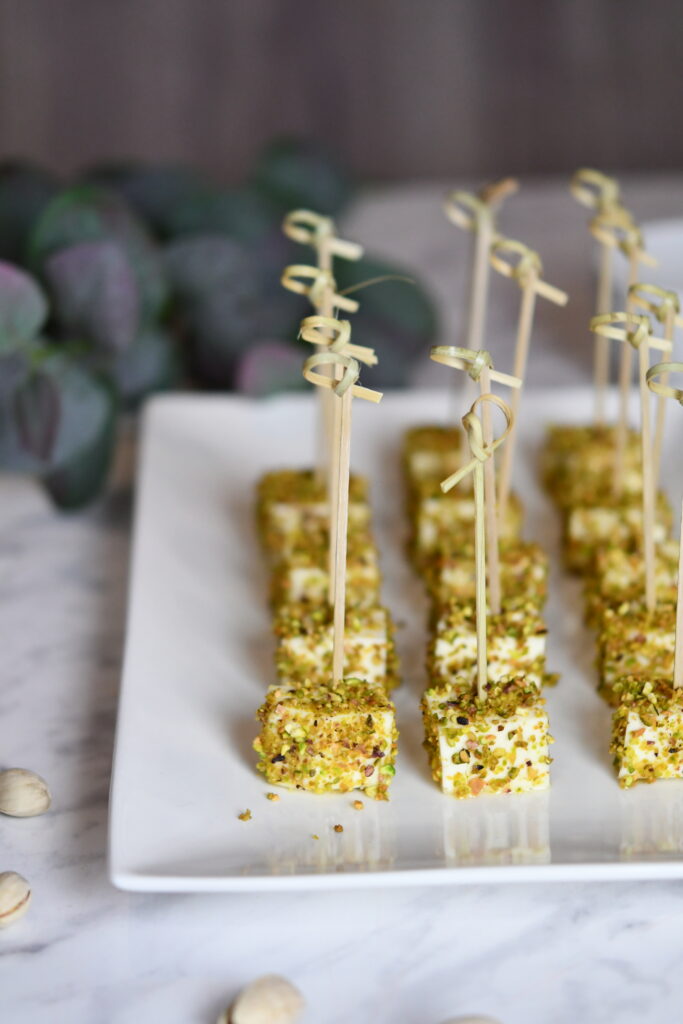 Ingredients:
1 pack of feta (200 g)
¼ cup of honey
½ cup of pistachios, finely chopped
bamboo skewers
Procedure:
Cut feta into cubes. Insert bamboo skewers into the middle of feta cubes. Dip each feta in honey. Coat with pistachios. Serve.
Enjoy!