I haven't published coffee drinks for a long time, but that doesn't mean that I'm no longer a coffee lover. This time I have a simple recipe for a delicious coffee with a twist of caramel. The perfect combination of a caramel sweetness and whipped cream together with hot coffee to stimulate 🙂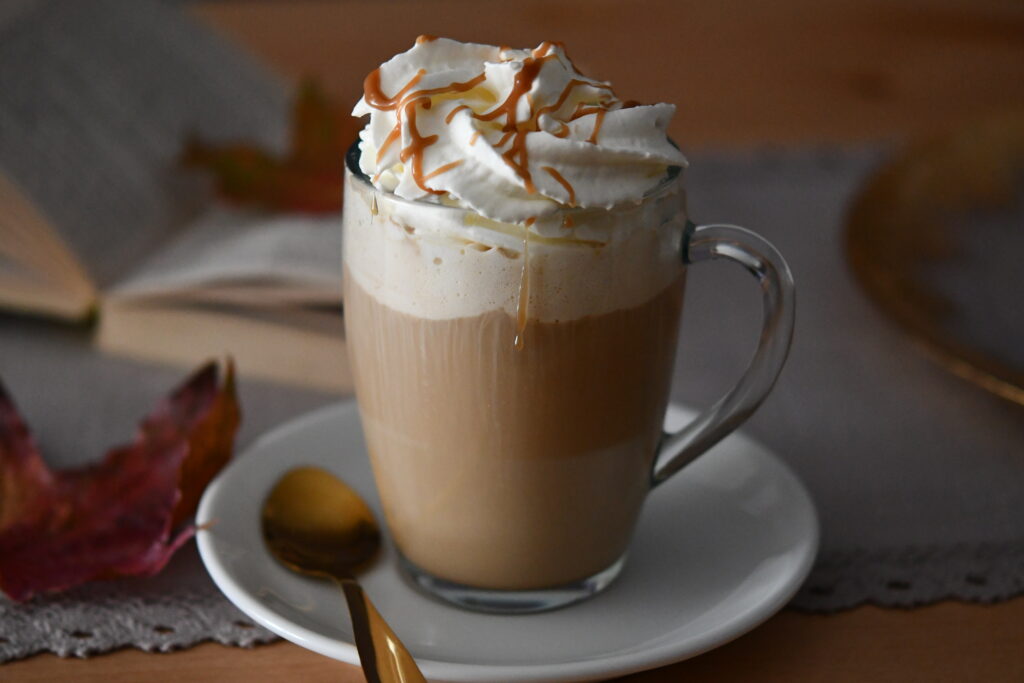 Ingredients:
1 cup of milk
1 teaspoon of brown sugar
¼ cup of caramel sauce
2 cups of hot coffee
whipped cream for toppings
Procedure:
Heat the milk in a small saucepan over a medium heat. Add brown sugar and caramel. Stir continuously for 4-5 minutes or until it boils. Divide the milk mixture into 2 large cups. Add the hot coffee on each cup and stir. Top each cup with whipped cream and drizzle with caramel sauce.
Enjoy!